The registration and score reporting services on this website will be temporarily unavailable on Friday, June 2, 2023, at 6:00 p.m. Eastern Time until Saturday, June 3, 2023, at 6:00 p.m. Eastern Time, for system maintenance. We apologize for any inconvenience.
About the Tests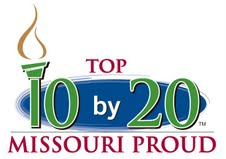 The Missouri Educator Gateway Assessments (MEGA) program:
is a contemporary assessment program that measures educator candidates' content knowledge, pedagogical knowledge, and dispositions and work styles.
is integral to the Missouri Department of Elementary and Secondary Education's Top 10 by 20 education reform plan of improving student achievement in the state to rank among the top 10 states by the year 2020.
is aligned with Missouri and National Standards.
The Missouri General Education Assessment (MoGEA), Missouri Content Assessments, and Paraprofessional test are criterion referenced and objective based. Criterion-referenced tests are designed to measure a candidate's knowledge and skills in relation to an established standard of performance (a criterion) rather than in relation to the performance of other candidates. The tests are designed to help identify those candidates who have the level of knowledge and skills required to perform satisfactorily as educators. These tests are computer-based tests, offered at test centers located throughout Missouri. The Missouri Content Assessments are available at test centers throughout the United States and its territories (e.g., Puerto Rico), as well as at international test centers, including in Canada and Mexico.
The Missouri Educator Profile (MEP) is a norm-referenced work styles assessment designed to build work style strengths that underlie teacher performance. The MEP is being used to support professional development (the development of effective work habits). The MEP is not being used for selection or admission decisions. The MEP is administered online, and candidates may complete the profile at their convenience from any computer with an Internet connection.