This website will be temporarily unavailable on Sunday, August 19, for approximately one hour beginning at 8:00 a.m. eastern time, for a system upgrade. During the upgrade process, users will not be able to access the website, register and schedule their tests, or access scores. We apologize for any inconvenience.
MEGA Faculty Resources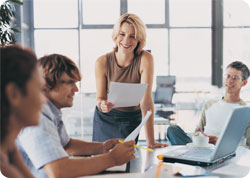 MEGA faculty resources offer tools, strategies, and support materials to help faculty prepare teacher candidates for the MEGA tests. MEGA faculty resources are designed to assist educator preparation faculty and others in
The resources here pertain chiefly to the MoGEA, the Missouri Content Assessments, and the Paraprofessional test. The Missouri Educator Profile (MEP) does not involve a "Passed/Not Passed" decision, but instead involves career development planning. Faculty/advisors will receive a copy of their students' MEP Development Reports. Faculty/advisors are expected to meet with students to review the report.